Michael Finn suffered a massive heart attack two years ago – since then, his life has changed.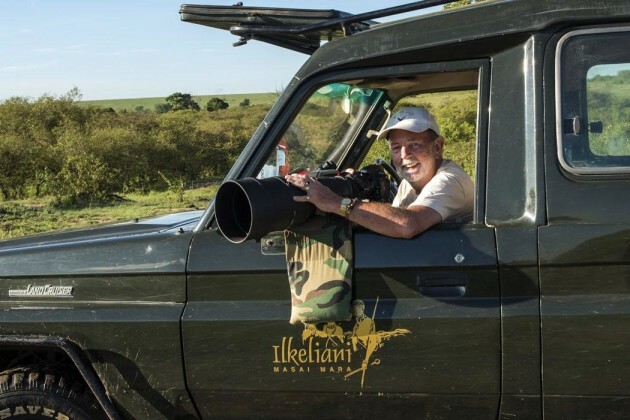 Michael Finn at the Maasai Mara National Reserve in KenyaSource: Michael Finn
MICHAEL FINN HAS already died three times – or so he's been told.
The first time was in a hotel in Drogheda. The other two were in hospital beds.
Michael used to be wedding photographer, and on 14 November 2014 he was finishing up a job in Drogheda when he experienced shooting pains in his arms.
He rang his wife Christina and told her to get their son Niall to collect him.
"I've pains in my two arms and I can't drive," he said.
Michael ran back to the hotel where the wedding was taking place and collapsed in the lobby.
There was a nurse in the lobby of the hotel and a doctor eating dinner in the restaurant.
Both performed CPR on Michael for 40 minutes – well over the normal time spent on the life-supporting action.
"After that, I spent the next five weeks in a coma," says Michael.
My chances of survival were put at 1%.
That was the first time Michael died – in the lobby of a hotel.
It took incredible luck and the strenuous work of two healthcare professionals to ensure it wouldn't be the last.
No memory
Michael had suffered from a massive heart attack in Drogheda.
He spent the next five weeks in an induced coma being moved from hospital to hospital.
The next time he died was in the Mater Hospital while they were trying to put a stent into his heart.
Michael doesn't remember any of this – he doesn't remember the entirety of the November or most of December, all he knows of the heart attack and after is is what he's been told by others.
There were times he woke up, others say, but he can't remember any of them.
A video taken of Michael two and a half weeks into his coma shows him sitting up and talking.
"I'm speaking in the video but I've no recollection of this," he says.
"I actually make a very strange comment – I actually say 'This is the first time I've spoken since the accident'.
So, obviously somewhere in my head I thought that I'd had an accident.
Not only were his chances of survival slim – the possibility of Michael waking up without some serious brain damage as a result of the heart attack were even smaller.
Recovery
The third time Michael died was after a minor heart attack while at Tallaght Hospital, but somehow he recovered, woke up, and was home from the hospital by Christmas.
From there, as he began his recovery – Michael resolved to change his life.
"Since then, my whole attitude to life has changed," he says.
He started a bucket list of things he had to do before he died for good. Having put it off for too long before, Michael resolved not to let his dreams pass him by.
"At this stage I could barely walk… but I had to do something," he says.
In October of last year, despite the warnings of healthcare professionals, he took a solo trip to the Maasai Mara National Reserve in Kenya.
"Everyone said you had to wait two years to travel from the time you had the heart attack," says Michael.
"But I said fuck that for a game of soldiers – I'm not waiting.
The next time I die I probably won't come back – so I'm going now.
He travelled alone to the Maasai Mara and lived his dream of photographing the wildlife there.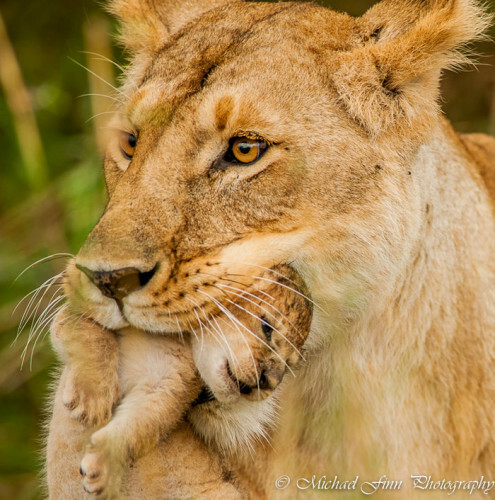 Pictures from Michael's trip to Kenya
Michael says that it was yet another "life-changing" experience in a year that was full of them – after dying three times and following his dream, his life was changed for ever.
He no longer works as a wedding photographer – the stress of the job would be too much on his already weakened heart.
Money is tight, but he is getting by.
From publishing books of travel and photography, to collaborating on musical projects – Michael has plenty of plans for the time he has left.
"There's lots of other stuff… but I'm not willing to talk about it just yet," he says.
It changes your attitude towards life – it's more important to enjoy life than to spend time worrying.
Humans of Dublin
Michael's is just one story of the many collected by Hungarian photographer Peter Varga for the Humans of Dublin Facebook page.
Inspired by the similar Humans of New York project, Humans of Dublin is photography and essay project started three years ago – it photographs people around the city and gives excerpts of important moments from their lives.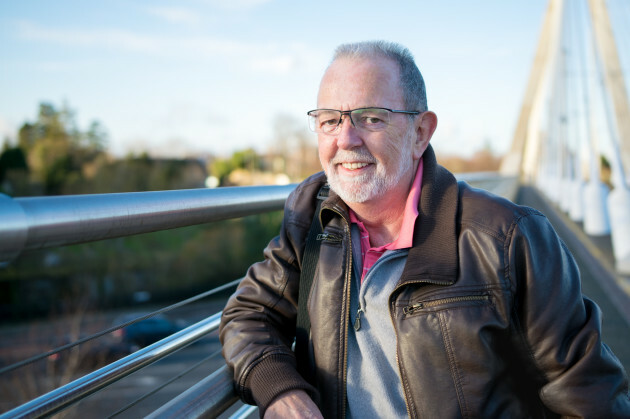 Michael as pictured by Peter Varga Source: Humans of Dublin
The photography project will feature as part of the International Literature Festival Dublin.
A "human library" is being set up today out of Tamp & Stitch in Temple Bar from 2pm to 4pm today.
People will be able to meet Michael and others featured on the Humans of Dublin page. They will be able to chat with them, hear their stories and maybe tell their own.
"I don't need to walk hours for a great story," Varga says.
There are so many around us and we walk by them every day not knowing.
You can read more and view the pictures from Michael's trip to Kenya here. 
Read the original article on The Journal