Round trips to a small shop in Mullagh for information.
BACK IN 2016, a new cafe opened up in Dublin that was built inside a tram.
The story of how it got there was fascinating – as co-owner Dave Fitzpatrick spotted the disused tram in a field in Cavan and had an idea.
Yesterday, he spoke to the Humans of Dublin Facebook page about how it all came about – and it's truly a fascinating tale.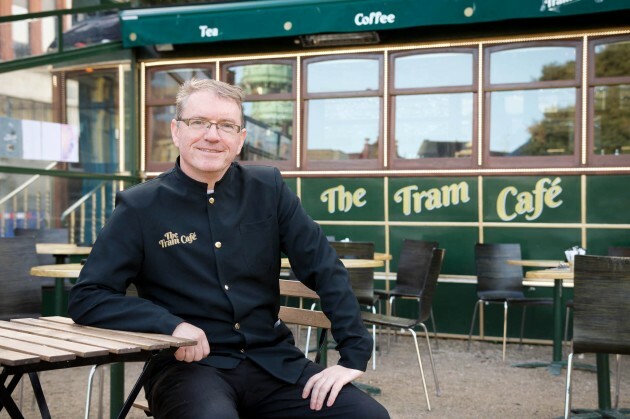 He began:
About five years ago, I was driving home from visiting my friends in Cavan and on the way I got lost outside a town called Mullagh. I was on these very narrow country roads trying to figure out the way back, when suddenly there's this beautiful tram sitting in the middle of a field. I pulled over to have a look, and the tram and scenery was so beautiful, I thought it would make a fabulous café.
And that was only the beginning. He went to serious lengths to get some more information on the mystery tram:
Although there were no houses around and hardly any traffic, I was already hooked with the idea. I had to drive another two miles before I found a small shop. I asked about the tram and who owned it, but to no avail. I thought I'd try a different tactic. A few weeks later, I went back to the shop and bought about €30 worth of completely unnecessary stuff, and then enquired about who owned the tram. Then, I got a name. No phone number, but at least I had a name.
It was still sitting in the field, below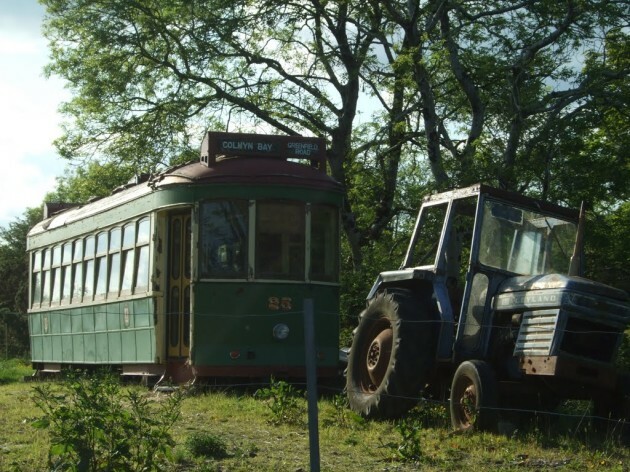 He wasn't giving up. Another trip to the shop was in order:
Again a few weeks later, I went back to the shop, bought another €40 worth of completely unnecessary stuff and asked for the phone number of the owner. They wouldn't give it out, but assured me if I left my number they'd pass it on to the owner. A week later I got a phone call. I asked if he would sell his tram, but he said it wasn't for sale.
Finally, he got a break
Just needed a little more persistence:
At that point I was seriously in love with the idea, so a month later I texted him again, but I got the same reply. Then a few months later, when I almost gave up on the idea, I got a text saying "it's for sale"!
YES.
Well, he didn't have to ask twice… It only took three more years of paperwork and hard labour to open it here. I guess determination is key to success, but seeing all those people coming in, ordering, making comments on the interior, or just simply smiling and taking photo makes worth of every minute of that hard work!
And from such hard work, unnecessary purchases and a single idea came the Tram Cafe in Dublin One's Wolfe Tone Square.
What a journey.
Read the original article on Daily Edge
Was also covered by Lovin Dublin